he series unfolds several years after the events of The Phantom Menace, as Obi-Wan is struggling to train his willful Padawan and the two Jedi are dispatched on a dangerous new mission on a remote world. While story details are vague, it seems this mission will test the growing bond between master and student.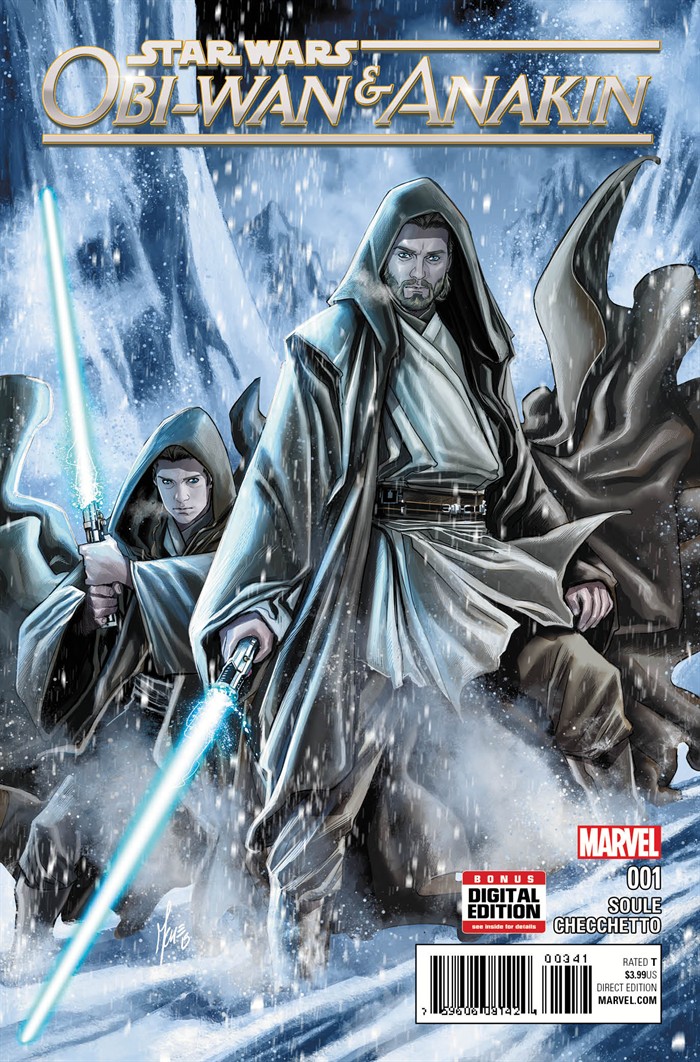 The series will feature two veteran creators from previous Marvel Star Wars projects - writer Charles Soule (Star Wars: Lando) and artist Marco Checchetto (Journey to Star Wars: The Force Awakens - Shattered Empire).
Obi-Wan & Anakin will be the first of Marvel's Star Wars comics to explore the period before the Clone Wars. Previously, Dark Horse's Star Wars: Republic was set in this era, but that series now falls under the out-of-continuity "Legends" banner.
Look for Star Wars: Obi-Wan and Anakin #1 to be released in January 2016.